Floorplan for exhibitors of GaLaBau 2020
Here you find all important technical floor plans:
The detailed floor plan of each hall can be found below.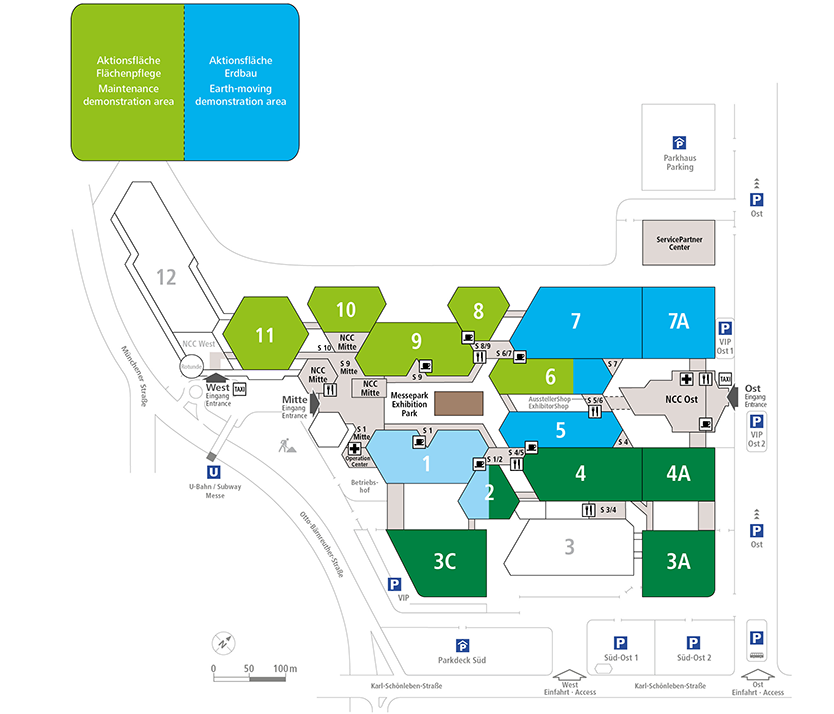 Halls 1, 2
Urban design, playgrounds and sports grounds

Halls 2, 3, 3A, 4, 4A
Materials and components, plants, recycling, disposal, environmental protection, specialist sectors, organizations

Halls 5, 6, 7, 7A
Construction machinery and equipment, transport, building sites, depots

Halls 6, 8, 9, 10, 11
Maintenance machinery and equipment

Exhibition Centre Park
Landscape Gardener Cup
Detailed floor plans of GaLaBau 2018
As of 22 August 2018, Subject to change.
Floor plan and hall legends for download:
Your exhibition team
Alle Aussteller & Produkte
The exhibition's platform for searching for exhibitors and products, with stand positions, press releases and contact details.
exhibitor and product search
Information about setting up and taking down your stand
A summary of all the information you need to set up your stand at the exhibition and dismantle it again.